Festival of Lights Zagreb
Dear friends of the Festival,
It is with a heavy heart that we announce that our brightest Festival of Lights Zagreb 2021 will be postponed to 2022. We would like to thank every one of you for your continued loyalty, support and understanding of the current situation. We look forward to seeing you all in 2022; until then, be safe, love, laugh and stay healthy!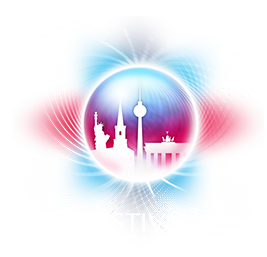 The brightest welcome to spring!
Enlighten. Brighten. Light up. Amaze! Incandescence. Luminescence. Illusion. Confusion!
Light art is a new discipline that has escaped the confines of museum walls, its artists using as their canvas the city, its buildings, its monuments, the night sky itself. Part art, part design, architecture and entertainment spectacle, the festival both brings you something beautiful to look at and something to make you see your world differently.
Festivals of Light are bringing an exciting new dimension to ever more cities around the world, enrobing their famous monuments in vivid hues or using them as an integral part of creative works.
In 2017 Zagreb's very first Festival of Lights was a four-day celebration of spring that included experiencing a light harp and challenged visitors to win a prize in a unique laser maze.
Festival of Lights Zagreb is one of the first events heralding the new tourist season, enticing us outside to enjoy a spring night in the city and to witness innovative art and the joy of light. Just one more reason to visit Zagreb!